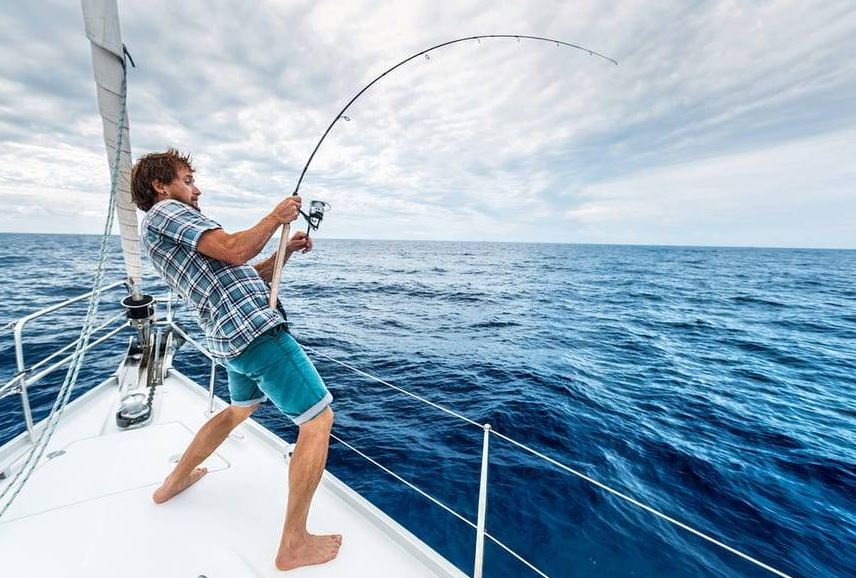 Having a clean, and organized environment is essential for the best Fishing trips in Dubai, regardless of whether you're fishing from a canoe or a 38-foot Bertram. Sometimes the bite just erupts, causing chaos. You will appreciate having everything in order, especially at that time. Being organized allows you to spend more time fishing and less time looking for things or untangling things. The numerous storage options available have the additional advantage of protecting the pricey equipment considerably better than alternatives from the past. Here are some good ideas for keeping your boat managed and clutter free.
Keep it simple
Focus on what you use and need most, and keep it close at hand from where you are sitting in the boat. Having extra supplies and backup plans is a smart idea, and storage lockers are perfect for doing just that. However, keep the most important things close at hand.
Use containers
Always store your tools (pliers, knives, clippers, etc.) in a storage box with a tight lid. All gear containers must be distinctively labeled. Put the tools back in the box where they belong after using them.
Clean up while you fish
The captain's three favorite things are hand towels, lemon Joy, and a scrub brush. When items like mud, blood, grease, and grit first appear on the boat, that's the ideal time to deal with them. not after the day, when they tend to settle in and become challenging to remove.
Rod Storage
Planning ahead for rod storage on your boat helps avoid inadvertent blank breaks while also reducing clutter. Start by using rod holder straps to install rods on the deck or to store them in vertical or horizontal rod racks in order to keep rods safe while in travel. Rod storage is more readily available and frequently built into large boats. When purchasing a new boat, search for areas designated for holding poles.
Shoe Storage
Despite your best efforts to keep your boat orderly, when visitors arrive, stuff like their shoes can quickly become tripping traps. Place an organizer for shoes to make sure they don't get in the way or fly away. Likewise, for simple storage, you may tie a bungee cord to a cooler or a chair and tuck the shoes inside.
Utilize Wall Space With Racks
You might not think of hanging art on your boat right away, but don't ignore the walls just yet! They might be a terrific choice for installing small racks in the galley to store kitchenware. Additionally, a hanging closet organizer can be used to store bathroom supplies.
Boat Seats
The majority of the time that boaters are on the water is spent seated. Increase comfort and lessen back pain by equipping your boat with a supportive seat. When buying boat chairs, seek sturdy construction with thick foam padding for support and a marine-grade vinyl coating that is resistant to UV rays and mildew. When not in use, folding chairs can be compacted, and a snap strap will keep them folded throughout travel.
Electronics for boats
Today, most yachts come equipped with electronics as standard. The most common varieties include fish finders, GPS devices, and VHF radios, which help with communication and navigation. However, these devices require storage in order to keep their wiring organized.
Must-haves for Cooking & Happy Hour
Your desire to barbecue aboard follows your catch of the big one. Spices are necessary, but there isn't a place for large bottles. Consider a plastic pill dispenser box or a bead storage organizer with small, airtight containers to carry only what you need. To get everything down to the boat, a portable shower caddy works great. For happy hour, think about building a plywood wine store beneath your cockpit or cabin sole.
More in Less
A yacht of any size has limited space, so keep that in mind. Think carefully about what you need to carry aboard, and give priority to the things you'll use most frequently or urgently. On a yacht, there are countless innovative storage possibilities, which is fantastic news. Simply changing the way you view common items will help you become more organized and will help in reducing clutter.
Plan your next sea excursion this season with Deep Sea Dubai and get your hands on the best Fishing charters Dubai.