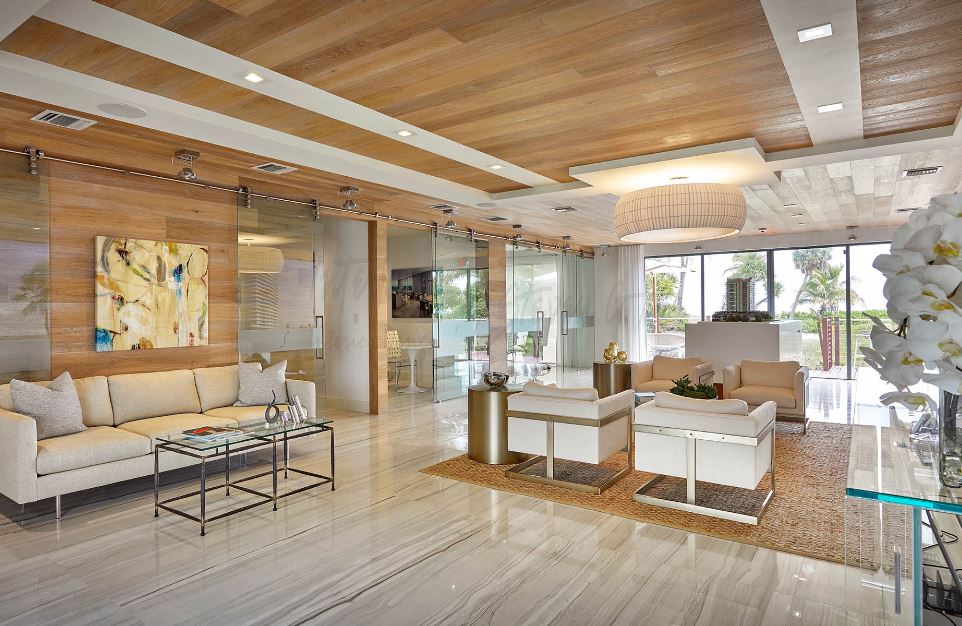 Restaurants. Bars. Hotel lobbies. Offices. The commercial interior design spans many industries, jobs, and design patterns.
For commercial interior designers or real estate managers, your designs not only need to be beautiful but also adhere to many standards. For example, there is the U.S. Disability Act (ADA), branding guidelines, banners, maintenance, and other considerations that other designers are not required to take into account. With so many boxes that need to be marked, finding the right advice and inspiration for commercial spaces can be difficult.
If you find yourself starving to inspire your commercial space design, do not look for these six commercial interior design codes. Why did we choose these blogs? Each blog shares great examples that take advantage of different design patterns and trading tricks that make it easy to get the job done. In addition, you can see what is going on in hospitality and commercial design from the same site.
1. The Interior by Stephen C.
Stephen G is a luxury interior designer. As such, he has a lot of experience in designing commercial and hospitality spaces with an emphasis on contemporary, modern, and traditional design styles. His blog, Interiors by Steven G., is one of our favorites because it consistently highlights past projects, including those that are hospitality.
In fact, you can find past hospitality projects in its portfolio to facilitate browsing. One of our favorite works was his work at Point South Tower (pictured below), who was brought outdoors and used an area rug to help locate the lounge seating area.
2. Interior office design
Color palettes. Presenting art. Work environment. The role of commercial designers varies. A few blogs cover just about every aspect of the business as well as the Office Interiors and Design blog. Once you look at their latest posts, you can see tips on how to make sure the right colors are incorporated into your design, make presentations that convey both the beauty and function of space and more helpful tips that make this blog an amazing tool and source.
3. Elsie Studios
From startling real estate creators to what's going on in commercial and institutional interior design, the blog from Elsy Studios covers everything. Our favorite aspect of their blog is that each post contains helpful advice for other designers or property managers. For example, they explain that even if you are designing a professional and refined hotel lobby, you can still throw some unexpected items to create exciting moments for guests and staff alike.
4. Brabbu: design powers
Similar to following a specific design style or aesthetic, commercial designers need to incorporate brand values ​​and guidelines into their design as well. The Brabbu: Design Force blog contains great examples of unique commercial space, but it still fits the brand's look or atmosphere. And the best part? They come from interior designers spread all over the world.
For example, we liked their post that featured a business design firm Big Red Rooster in a Vietnamese sandwich shop pictured below. They left the classic sandwich shop stalls and concrete floors to keep the brand's casual ambiance fast, but they added rafters and colorful chairs and a description of fresh greenery to give a fresh touch.
5. Hospitality design
Although not technically a blog, Hospitality Design should be the first stop for a hospitality designer for news articles, examples, trends, new products, interviews with other designers, and more. It is also a great place to see the changes in the hospitality industry as a whole.
For example, with large hotel chains creating smaller, smaller brands, hospitality designers will want to anticipate change and hone the skills that allow them to create greatness in smaller spaces.
6. Kaper design
Need to design a restaurant or bar? Kaper Design is the perfect place to go for inspiration and ideas. We particularly like the "Inspiring Us" page, which highlights the restaurant spaces that influence their own designs and why they like them. Simply scroll through their front page and you will see pictures of cafes, bars, restaurants, and delicious foods from all over the world to inspire you. One of our favorites was their participation at The Potting Shed in Australia. From beer handles to the ceiling to the décor, everything was made to look, well, a potting shed.