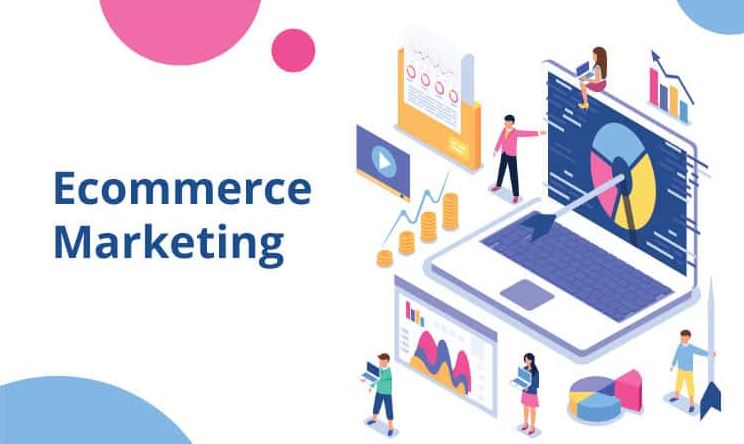 In this digital era, with more and more consumers shopping online, the ecommerce industry is at its boom. To succeed in this cutthroat competition, it's essential to level up your ecommerce platform and stand out from the crowd. One effective way to do this is through ecommerce marketing.
Ecommerce marketing refers to the strategies and tactics used to promote your ecommerce platform (online store) and drive traffic and sales to your platform. Ecommerce marketing is aimed at driving traffic to your ecommerce website, increasing sales and building a unique and strong brand image.
In this blog, we are going to discuss several strategies that you can use to level up your ecommerce platform with ecommerce marketing.
Here's the list of the strategies:
Ecommerce SEO:
SEO, which stands for Search Engine Optimization is a process of optimizing a website and its content to rank higher in SERPs (Search Engine Result Pages) for specific keywords. SEO is essential for ecommerce marketing as it helps in increasing the visibility of a website and attracting more organic traffic. Thus, to optimize your website you must opt for Ecommerce SEO that involves keyword research, on-page optimization, and link building. Along with this, it also makes sure that your website has a clear structure, a user-friendly interface, and high-quality content that will help improve your search engine ranking and drive traffic to your site.
Use of social media:
Nowadays, social media platforms like Facebook, Instagram, Twitter, and Pinterest are powerful marketing tools. They can be utilized for ecommerce marketing as well. Social media platforms offer a large audience base where you can easily engage with your audience and drive traffic to your website.
Utilizing Email Marketing:
Another strategy that helps in promoting an ecommerce platform is email marketing. It is a cost-effective way to reach the target audience and drive sales to your ecommerce platform. Through this, you can send targeted and personalized marketing messages to your customers like announcements of new products, new deals, offers, rewards, etc., to drive engagement and sales.
Use of Influencer Marketing:
In influencer marketing, you partner with influencers in your niche to promote your products or services to their followers. It is one of the effective ways of reaching a large and engaged audience and can help to increase brand awareness and drive sales. It has been observed that people buy more if they get a recommendation from a trusted source. This concept is used here.
Google & Meta Ads:
Paid advertising is another powerful tool for ecommerce marketing. Popular advertising platforms like Google AdWords, Facebook Ads, and Instagram Ads can be utilized for promotional purposes. By targeting specific keywords and demographics, you can reach potential customers and drive traffic to your website. Be sure to set a budget and monitor your results to ensure you get the best return on your investment.
Excellent Customer Support:
The key component of a successful ecommerce platform lies in its excellent customer support services. It helps build trust with your customers and increases the likelihood of repeat purchases. Therefore, it is advisable to consider the following strategies to improve your customer service:
• Respond promptly to customer inquiries and concerns
• Offer a money-back guarantee or free returns
• Provide detailed product descriptions and images
• Offer multiple payment options.
Hire Professional Ecommerce Marketing Agency:
Hiring a professional ecommerce marketing agency can bring a range of benefits to your ecommerce platform. They have expertise and experience in developing and executing effective marketing strategies to drive traffic, increase sales and enhance brand awareness. An agency can provide you with a tailored approach that considers your specific business goals, target audience, and budget. They can also keep up with the latest trends and advancements in digital marketing, providing you with a competitive edge in your industry. Moreover, an agency can help you save time and resources, as they have a dedicated team and the necessary tools to handle all aspects of your ecommerce marketing efforts.