-Advertisement-
If you're looking for 550 watt monocrystalline solar modules, it's important to choose a brand that has a reputation for quality. You'll also want a brand that stands behind its products and offers a warranty and reliability guarantee. You'll also want to make sure that the 550 wp solar module you choose is made with high-quality components and offers maximum power generation despite limited roof space.
-Advertisement-
ALMM – A New Standard For Solar Modules
The ALMM certification is a new standard for solar panels that complies with the Bureau of Indian Standards. Manufacturers that qualify for the certification must obtain a product and performance certificate from the agency. This new standard will enable domestic manufacturers to dominate the solar industry in India. However, it will also increase the costs of solar projects.
-Advertisement-
ALMM is a certification for almm solar modules
ALMM is a certification that verifies the manufacturing unit of solar modules. It is mandatory for solar manufacturers who supply government-owned solar projects in India. This system was introduced to ensure the quality of products being sold in the market. At present, only the Bureau of Indian Standards performs product testing. However, that standard is almost a decade old.
ALMM also aims to establish a quality benchmark for modules. This will help prevent cheap Chinese manufacturers from duping Indian consumers. To become eligible, the manufacturing facility and manufacturing process must undergo quality control measures. The list of approved manufacturers is updated quarterly. This list is available at the Ministry of New and Renewable Energy's website.
The ALMM certification is mandatory from October 2022. This move will bring a major change to the Indian solar industry. Starting from then, only solar panels made by certified manufacturers will be eligible for open access projects and net metering projects. In the future, ALMM could even become the primary eligibility criteria for government schemes. Stakeholders hope that this change will create a level playing field for small and medium-sized solar manufacturers. Furthermore, it will ensure a higher level of quality for photovoltaic products, which will lead to lower tariffs.
It requires a product and performance certificate from the Bureau of Indian Standards
The ALMM system is a certification scheme that requires manufacturers to obtain a product and performance certificate from the Bureau of Indian Standards before enlisting their modules in the ALMM list. The certification process ensures quality assurance and reliability of solar modules. This system ensures the certification of both the module manufacturing process and the module itself, which is important for large-scale projects.
ALMM is a certification program that verifies the manufacturing unit, a necessary requirement for manufacturers who supply government-owned solar projects. The certification is a good indication of quality and safety, and it is worth looking for a product and performance certificate from the Bureau.
To become a member of ALMM, manufacturers must submit an application, along with all the required documents, to the ALMM cell of the Implementation Support Agency. Applicants must submit details of their operations for the next year. They must also submit bank statements to prove their transactions. In addition, they must submit performance certificates from buyers and solvency certificates from their banks.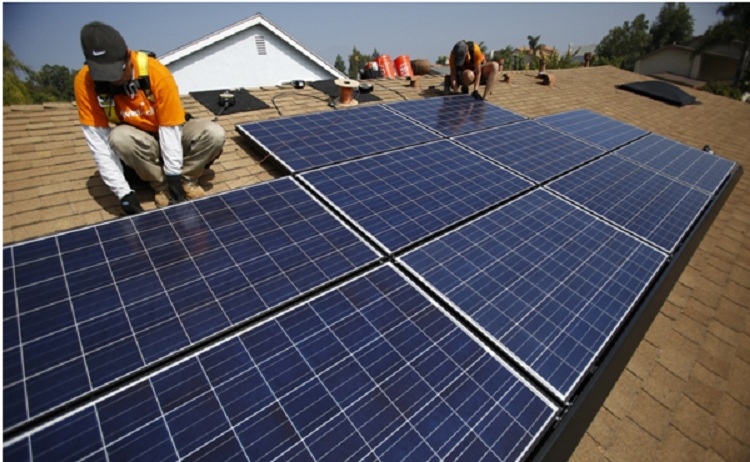 It includes 41 manufacturers with capacity over 10,500 MW
ALMM is a list of 41 manufacturers of solar modules with a capacity over 10MW. Manufacturers can enlist their products to be included in the list, which has been in effect since 2011. The list is not only intended to make it easier to select solar modules, but also to ensure the reliability and quality of manufacturers and products. All eligible manufacturers must have a product and process certification from the Bureau of Indian Standards (BIS).
The ALMM list has been regularly updated by the MNRE. The list currently includes 41 almm solar modules manufacturers with a cumulative capacity of over 10,000 MW. These manufacturers have been approved for production of solar modules and are eligible to participate in government-assisted and government-funded projects. This list also includes new entrants such as Raajratna Ventures, Sahaj Solar, Shivam Photovoltaics, Neety Euro Asia Solar Energy, and Rajasthan Electronics and Instruments. The government will soon issue a revised ALMM list, which will include an additional 25-30 GW.
It will allow domestic manufacturers to dominate the Indian solar industry
The announcement of the tariffs by the government on solar modules is likely to have a profound impact on the domestic manufacturing industry. It will determine whether the domestic manufacturers are able to compete on price and scale. Many local manufacturers are struggling to control costs and remain competitive. Even the biggest manufacturers, like Vikram Solar, are struggling to earn a profit, due to volatile input costs. Smaller manufacturers have also raised concerns about large developers hoarding goods.
Many Indian companies have been engaged in module manufacturing for several years, and some have reached over one gigawatt of production per year. However, the industry needs more expansion capacity to meet the demand for solar energy in the long run. To this end, several technologies have been developed. One such technological advancement is the use of thin tempered front glass and transparent backsheets. These developments have made modules more attractive to the Indian market and other tropical countries.
In order to achieve this goal, Indian module manufacturers will have to focus on the production of high temperature modules. These modules must be compliant with the IEC 63126 standard, and the global demand for these modules is expected to reach 20% by 2030. In India, this requirement is likely to be higher, due to the hot climate.
-Advertisement-