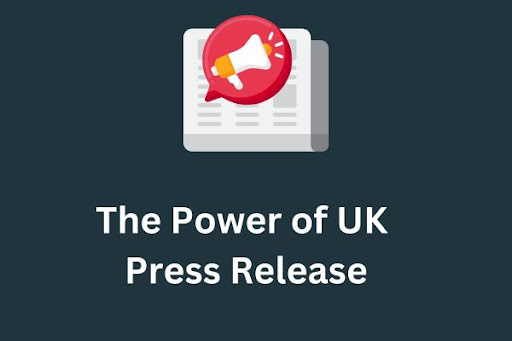 Any effective PR strategy must include dissemination of press releases. It enables organisations and people to reach a larger audience, secure media attention, and improve brand recognition. In the modern digital era, the UK is home to a number of free press release distribution websites that provide a forum for the dissemination of news and announcements. In addition to highlighting some of the top free press release distribution websites in the UK, this post will detail their features and advantages.
One of the Top Free UK Press Release Sites in the UK is Newsmakers. It provides a user-friendly platform that enables companies to reach a large audience with their news. Features like embedded multimedia, social media sharing, and limitless distribution are offered by Newsmakers. Press releases can benefit from the site's search engine optimization (SEO), which raises their position in search engine results.
Another well-liked free press release distribution website in the UK is called OpenPR.com. Users can send their press releases using a straightforward interface. Major search engines, news aggregators, and social media platforms get content from the website for distribution. Users of OpenPR.com can also access analytics and monitor the effectiveness of their press releases.
PRFire.com: In the UK, PRFire.com is a reputable source for free press release dissemination. Businesses can choose from a variety of distribution packages, including a free alternative, depending on their needs. PRFire.com offers distribution to media outlets, writers, bloggers, and websites dedicated to particular industries. Additionally, the website has functions like performance monitoring, search engine indexing, and multimedia integration.
UKPRwire.com is a free website for distributing press releases that caters to the UK market. Businesses may reach a specific audience with their news thanks to this. UKPRwire.com provides simple submission forms, sharing options on social media platforms, and distribution to numerous news outlets. Additionally, the website offers a premium distribution option for increased visibility and added advantages.
Pressbox.co.uk: In the UK, Pressbox.co.uk is a well-liked website for the delivery of free press releases. There are many different distribution categories available, such as business, technology, the arts, and more. Users of Pressbox.co.uk have the ability to share their press releases on social media and to incorporate multimedia content. The website also provides a premium service for distribution to specific industries.
Free-Press-Release.com: Free-Press-Release.com is a reputable free website that distributes press releases and enables companies to spread their news throughout the world. It offers a simple submission process and distributes content to well-known search engines, social media networks, and news organisations. Free-Press-Release.com has options like SEO enhancement, limitless press release submissions, and the ability to include pictures and videos.
FAQs
Q1: How effective are these free websites for distributing press releases?
A1: It is true that these free press release distribution websites can help brands become more visible to consumers, garner media attention, and reach a larger audience. To optimise their impact, press releases should be written and formatted according to best practices.
Q2: Can I use these free distribution sites to target a certain market or demographic?
A2: As part of their premium offerings, some of these websites provide industry-specific or niche distribution choices. The free options, however, typically offer wider distribution to a bigger audience.
Q3: Is it required to use a paid service to distribute press releases?
A3: No, you can still get good results by using a free press release distribution provider.
End
Businesses can use one of the many trustworthy free press release distribution websites available in the UK to spread their news and announcements to a larger audience. The Top Free UK Press Release Sites in the UK include websites like PRLog.org, OpenPR.com, PRFire.com, UKPRwire.com, Pressbox.co.uk, and Free-Press-Release.com that offer user-friendly platforms, distribution to important sources, and other tools to increase the reach and effect of press releases. While free services can be useful, companies may also take into account premium choices for more focused distribution and further advantages.