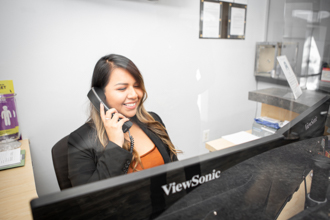 A personal savings account plays a pivotal role in the journey toward financial security and independence. It is a reliable reservoir where individuals can set aside funds for future needs, emergencies, and long-term goals. With the power of compounding interest and disciplined savings habits, personal savings account not only acts as a safety net but also paves the way toward achieving financial aspirations.
Understanding the Personal Savings Account:
A personal savings account is a type of bank account that allows individuals to deposit and store their money while earning interest on the balance. It is typically offered by banks and credit unions and is designed for the purpose of saving rather than everyday transactions. These accounts are easily accessible, providing account holders with the flexibility to deposit or withdraw funds as needed, making them an ideal tool for achieving short-term and long-term financial objectives.
The Importance of Personal Savings:
1. Emergency Fund: Life is unpredictable, and unexpected emergencies can arise at any time. Having a well-funded personal savings account can serve as a financial cushion during challenging times, such as medical emergencies, car repairs, or unexpected job loss. Financial experts recommend having three to six months' worth of living expenses saved in an emergency fund.
2. Achieving Financial Goals: Whether it's buying a home, pursuing higher education, starting a business, or planning a dream vacation, a personal savings account enables individuals to accumulate funds systematically. By setting specific goals and regularly contributing to the savings account, these aspirations become more attainable.
3. Financial Freedom: Building a healthy savings account is a crucial step towards achieving financial freedom. Having sufficient savings provides a sense of security and reduces the need to rely on credit or loans for every significant expense, leading to reduced financial stress.
4. Retirement Planning: While retirement may seem far off for some, starting early with retirement savings is essential. A personal savings account can serve as the foundation for a more comprehensive retirement plan, including investments like Individual Retirement Accounts (IRAs) or 401(k)s.
Tips for Maximizing Personal Savings:
1. Create a Budget: Establishing a budget is the first step towards saving. Understand your income, track expenses, and identify areas where you can cut back. Allocate a portion of your income specifically for saving.
2. Pay Yourself First: Treat your savings as a non-negotiable expense. Set up an automatic transfer to your savings account on payday. By paying yourself first, you prioritize saving and avoid the temptation to spend the money elsewhere.
3. Take Advantage of Interest Rates: Look for savings accounts with competitive interest rates. While interest rates on savings accounts may not make you rich overnight, over time, compounding can significantly boost your savings.
4. Avoid Unnecessary Expenses: Differentiate between needs and wants. Avoid impulsive purchases and find ways to save on everyday expenses. Redirect the money you save toward your personal savings account.
5. Review and Adjust: Periodically review your savings goals and progress. Life circumstances may change, and your savings plan may need adjustments. Stay committed to your goals and be flexible when needed.
Conclusion:
A personal savings account is a fundamental tool for achieving financial security and reaching long-term aspirations. It provides a safety net for emergencies, empowers individuals to pursue their dreams, and contributes to a more stress-free and financially stable life. By cultivating a habit of disciplined saving and being mindful of financial goals, individuals can build a secure financial future and enjoy the peace of mind that comes with having a well-funded personal savings account. Start saving today and take a step towards a brighter financial tomorrow.