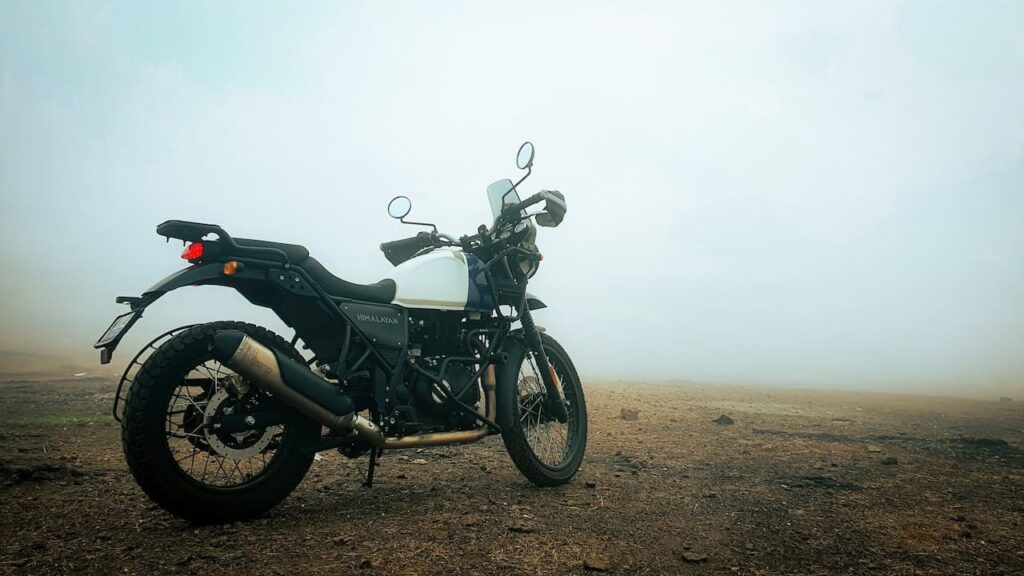 The world of two-wheeled transportation offers a diverse array of options, catering to a wide range of preferences and needs. In this comparison article, we delve into the distinct realms of two popular choices: the humble Scooty and the rugged Royal Enfield Himalayan. While seemingly disparate, these two vehicles each have their own unique merits and are tailored to vastly different experiences on the road. Join us as we dissect and analyze the key aspects of both the Scooty and the Royal Enfield Himalayan, helping you make an informed decision based on your preferences and riding ambitions.
1. The Aesthetics and Design:
Scooty:
Scooties, often characterized by their compact size and sleek urban design, are a ubiquitous sight in city streets. With their streamlined bodywork, vibrant color options, and modern aesthetics, Scooties are often favored by urban commuters and individuals looking for efficient and stylish city transport. Their ergonomic design promotes ease of maneuverability in tight traffic, making them an ideal choice for short-distance urban commutes.
Royal Enfield Himalayan:
On the other end of the spectrum, the Royal Enfield Himalayan boasts a rugged and adventure-ready design. With its robust frame, high ground clearance, and purposeful build, the Himalayan exudes an aura of exploration and off-road capability. The iconic tank, exposed engine, and spoked wheels all contribute to the bike's utilitarian yet classic appearance, making it an irresistible choice for those with a penchant for adventure and long journeys.
2. Performance and Engine:
Scooty:
Scooties generally come equipped with small-displacement engines optimized for fuel efficiency and ease of use. While they may not offer blistering speeds or high torque, Scooties excel in providing smooth and reliable performance for short urban trips. Their automatic transmissions and twist-and-go operation make them extremely user-friendly, especially for novice riders or those seeking a hassle-free riding experience.
Royal Enfield Himalayan:
In stark contrast, the Royal Enfield Himalayan is powered by a robust single-cylinder engine designed for tackling challenging terrains and extended journeys. With higher displacement and torque, the Himalayan offers an invigorating and commanding riding experience, both on and off-road. The availability of a manual transmission gives riders more control over gear selection, contributing to a more engaging and versatile riding experience.
3. Riding Experience:
Scooty:
Scooties prioritize comfort and convenience, making them an excellent choice for navigating city streets and crowded urban areas. Their upright riding posture, wide seats, and ergonomic handlebars enhance rider comfort during short commutes. Scooties' compact size also facilitates easy parking and maneuvering through congested traffic, saving riders both time and stress.
Royal Enfield Himalayan:
The Himalayan's riding experience is synonymous with adventure and exploration. Its taller seat height, commanding view of the road, and upright riding position contribute to a sense of authority and control, especially when embarking on long journeys or off-road escapades. While its size may be less suited for weaving through city traffic, the Himalayan's suspension and rugged design excel when taking on rough terrains, making it an optimal choice for the true adventurer.
4. Practicality and Versatility:
Scooty:
When it comes to practicality, Scooties shine as versatile urban companions. With ample under-seat storage, these vehicles are well-suited for carrying daily essentials, groceries, or small luggage. Their fuel efficiency and low maintenance requirements further enhance their appeal as cost-effective and practical options for daily commuting.
Royal Enfield Himalayan:
While the Himalayan may not offer the same level of storage convenience as Scooties, it compensates with its ability to tackle a wide range of terrains and distances. Equipped with features like luggage racks, adjustable windshields, and accessory options, the Himalayan can be tailored to accommodate longer journeys, camping trips, and even cross-country rides. Its versatility lies in its ability to adapt to diverse riding scenarios, be it a highway cruise or an off-road escapade.
5. Cost Considerations:
Scooty:
Scooties are renowned for their affordability and cost-effectiveness. Their lower upfront cost, coupled with excellent fuel efficiency, make them an economical choice for budget-conscious riders. Routine maintenance is generally straightforward and less expensive, making Scooties an attractive option for those seeking reliable transportation without breaking the bank.
Royal Enfield Himalayan:
The Royal Enfield Himalayan, while offering unparalleled adventure potential, comes with a higher initial investment and potentially higher maintenance costs. Its larger engine, more complex components, and specialized features contribute to a somewhat elevated cost of ownership. However, for riders who prioritize the thrill of exploration and yearn for the freedom of the open road, the Himalayan's value proposition extends far beyond monetary considerations.
Conclusion:
In the comparison between Scooty and Royal Enfield Himalayan, the distinctions are striking, reflecting the diverse needs and desires of riders. While Scooties excel as nimble, efficient, and stylish urban commuters, the Royal Enfield Himalayan is a rugged and formidable companion for those who seek adventure, long journeys, and the thrill of exploration. The choice between these two worlds ultimately hinges on individual preferences, riding ambitions, and the type of experiences one aspires to embark upon. Whether you're zipping through city streets or conquering rugged terrains, these two-wheeled wonders have something unique to offer, enriching the vibrant tapestry of the motorcycling world.