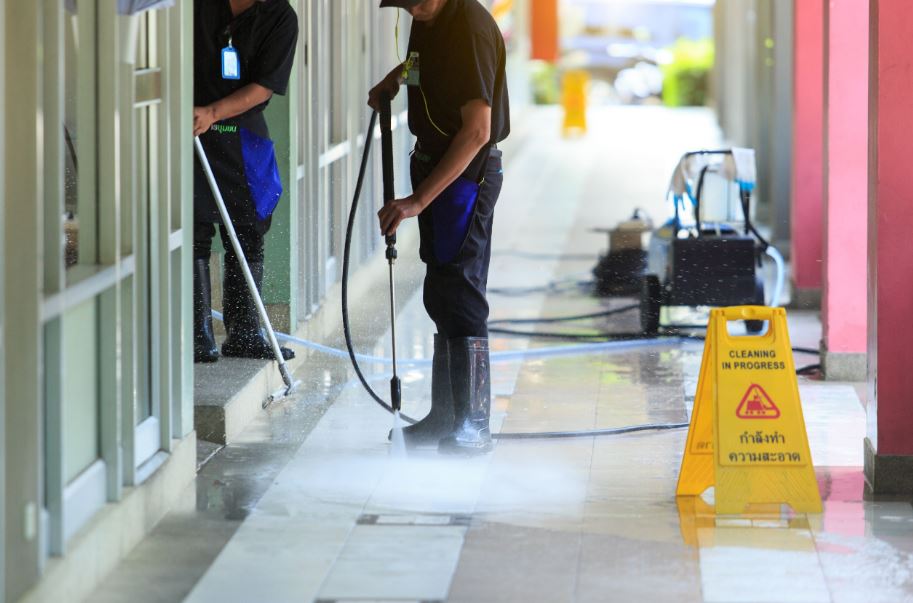 The home you live in, the vehicle you drive, and the office you work in, you own everything you in your life. It is essential to understand that the material assets in your life are not only to use. It is important to take care of the things you use, so they last for a long time. Your material assets are your responsibility, and it is essential to take the utmost care of them. If you don't, piles of dirt will layer upon them. The day will come where only pressure cleaning services can save them. There are different types of cleaning methods for different kinds of materials. When the dirt is way too stubborn, pressure cleaning becomes necessary to remove the gunk from the surface.
Back in the days, people tended to take cleaning casually. The popular perception was that a visibly clean area is clean, prevailed among people. However, the major point to ponder is that clean areas still need to be disinfected. Moreover, different techniques used for washing produce different results. This guide will explain to you in detail about power cleaning services:
How do you technically describe pressure washing?
Pressure washing and pressure cleaning services are technically similar. Both use the same techniques to clean the required areas. Pressure washing is described as the method of washing that uses pressure to clean stubborn dirt. In pressure washing, the water of normal temperature is or can be used. It is not necessary to set a certain degree of temperature. The high-pressure water washes away every type of dirt, stick material, mud, and anything else which cannot be removed through regular cleaning.
Pressure cleaning services must only be carried out by experts and professionals. It is because high-pressure can cause a lot of serious damage to a person, in case of any contact. The pressure of the water can be increased depending on the cleaning requirements.
Is it the same as power washing?
People tend to confuse pressure washing with power washing. It might sound like its synonym, but the technicalities of both the processes are different. The basic difference between both types of washing is the temperature of the water as well as the pressure. Now, in power washing, a hot temperature of the water is preferred for cleaning. According to the requirements of the cleaning, pressure is adjustable; this condition applies to both types.
Pressure washing is for cleaning patios, furniture, sidewalks. On the other hand, power washing is for the cleaning of heavy vehicles, machinery, etc. Both types of washing require the assistance of a professional that is why professional cleaning services must be preferred.
Benefits of Pressure Cleaning Services
If there is one thing that people now keep in mind, it is whether the preferred processes are environment friendly or not. There have been cleaning equipment that got banned recently for being unsafe. Pressure cleaning services use safe cleaning equipment that is not harmful to any life and are strictly used for material cleaning.
Pressure cleaning services from a professional means that the work will take no time. Since pressure water is used, the cleaning does not take hours.
The process takes less time to finish but the results last for a long time. Your machinery or the targeted area will stay clean for a good amount of time.
Removes All Kinds of Stains
Pressure washing is perfect to remove all kinds of stains no matter how stubborn they are. Chewing gums or oil gunk tends to remain permanent, but with pressure washing, they will be gone!
This work does not require a lot of people at a single job. The only task is to point a pressure water pipe in the cleaning direction.
To ensure that everything goes right, one should always get professional pressure cleaning services from an expert company. It is to ensure individual safety as well as perfect cleaning!